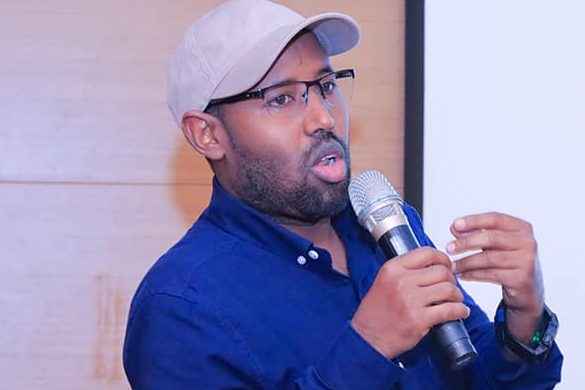 Mohamud Ismail: is the director and the Co-founder of Somali Institute for Environmental Peace (SIEP) and a multidisciplinary expert on Environment, diplomacy and Migration, he holds
MSc in Geospatial Data Analysis (GIS and Remote sensing) at University College Dublin, Ireland University College Dublin (UCD),     https://www.ucd.ie/geography/ Ireland 
BSc in Environmental Management at Kampala International University https://kiu.ac.ug/
and Postgraduate diploma in Migration studies from University of Nairobi https://uonbi.ac.ke/
with more than 8 years of experience of those different fields, Former humanitarian worker at different International Organizations in Somalia as program officer for Rangeland rehabilitation project funded by EU under Millennium Development Goals (MDGs) by Care International, Adeso and FAO. He also participated several research studies like Ethnographic research on Community based Child Protection Mechanisms In Somalia conducted by UNICEF with Smart Vision firm.
After long serving In INGOs, joined Somalia civil servants at the Ministry of Foreign Affairs and International Cooperation as head of National Transboundary resources-based conflict Committees under the Ministry for negotiating and preventing resources-based conflicts, like shared waters and resources exploration,
Former Head of Conflict Early Warning and Response Mechanism (CEWARN) IGAD (Ministry of foreign affairs and international cooperation- Somalia)
Mr. Ismail is currently serving SIEP as a director with different responsibilities from strategic operations coordination to program development and implementation, these include
Manages organizational development (OD) strategies and processes.
Assesses OD needs of operating, business and functional units.
Leads the design, development and implementation of programs, policies and strategies tailored to meet OD needs and program goals.
Designs and executes key programmatic elements of the OD process.
Evaluates strategies and programs to measure the achievement of established goals.