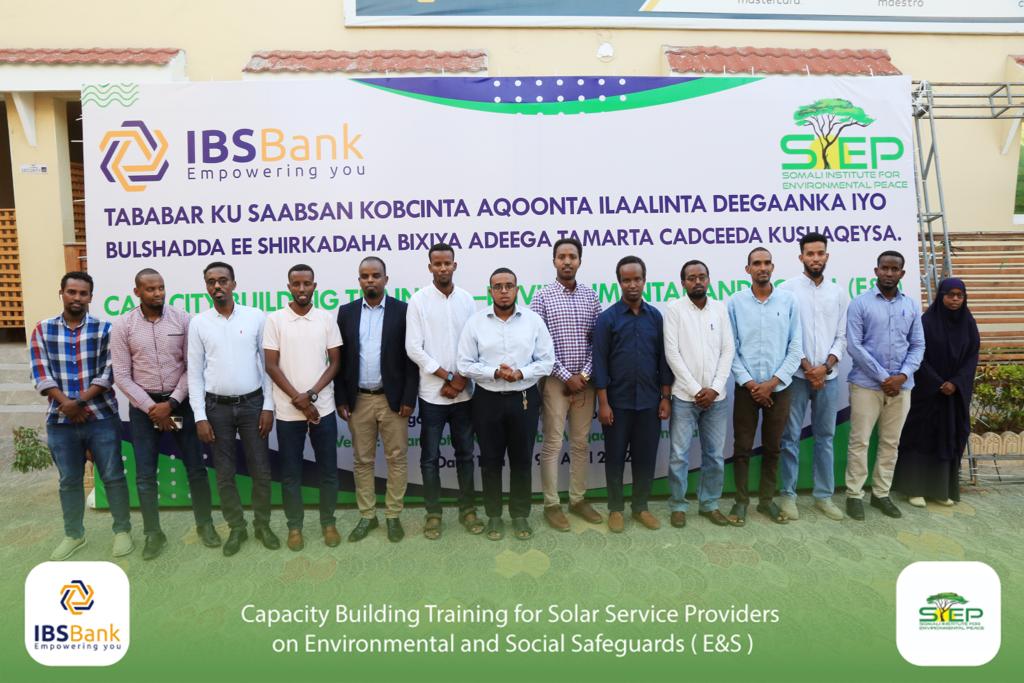 From 16th to 19th April 2022, SIEP in collaboration with IBS Bank launched 4 days of capacity building training on environmental and social safeguards for the solar service providers in Somalia under the Somalia Off-Grid solar grant facility which is being implemented by the Ministry of Energy and Water Resource (MoEWR) and IBS as grant managing partner of the project.
The objective of the training is knowledge transfer and capacitate the solar service providers' staff on the environmental and social safeguards based on the manuals developed by SIEP.
The four modules or manuals covered during the four days of the training are
Environmental, Health and Safety
Occupational Health and Safety
Grievance Redress Mechanism
Gender-Based Violence (GBV) action plan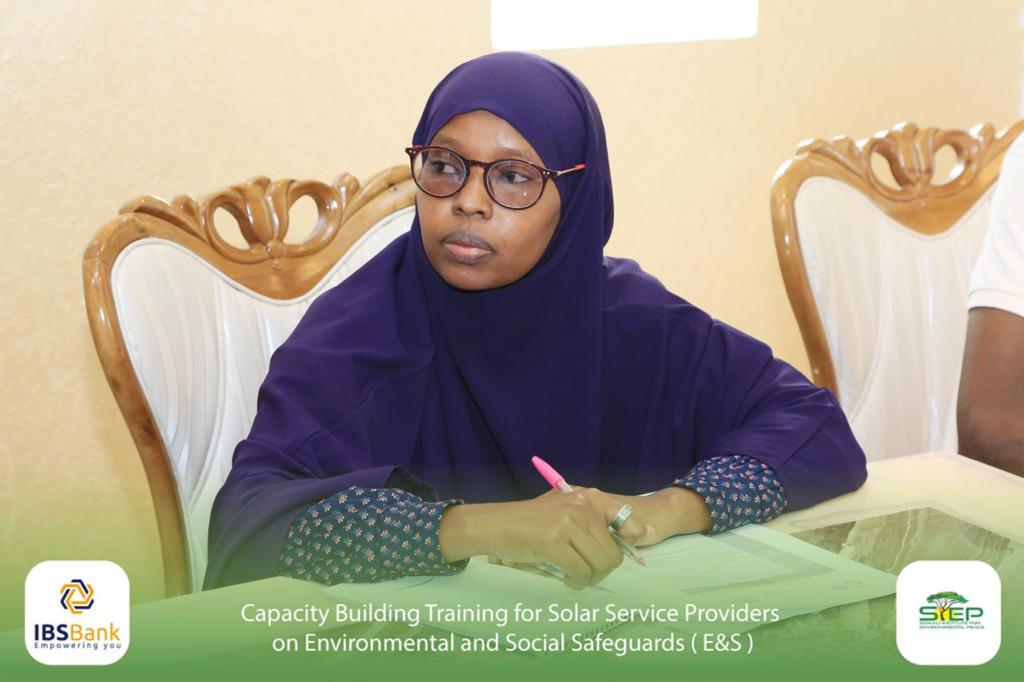 26 participants from 11 solar service providers company from Somalia attended the training held in Mogadishu. Some participants attended virtually. After training is completed, a completion certificate was awarded to the participants. It was the first of its kinds training on environmental issues provided to the private business sector in Somalia.